Top Rated Home Storage Solutions In Salt Lake County And Provo Utah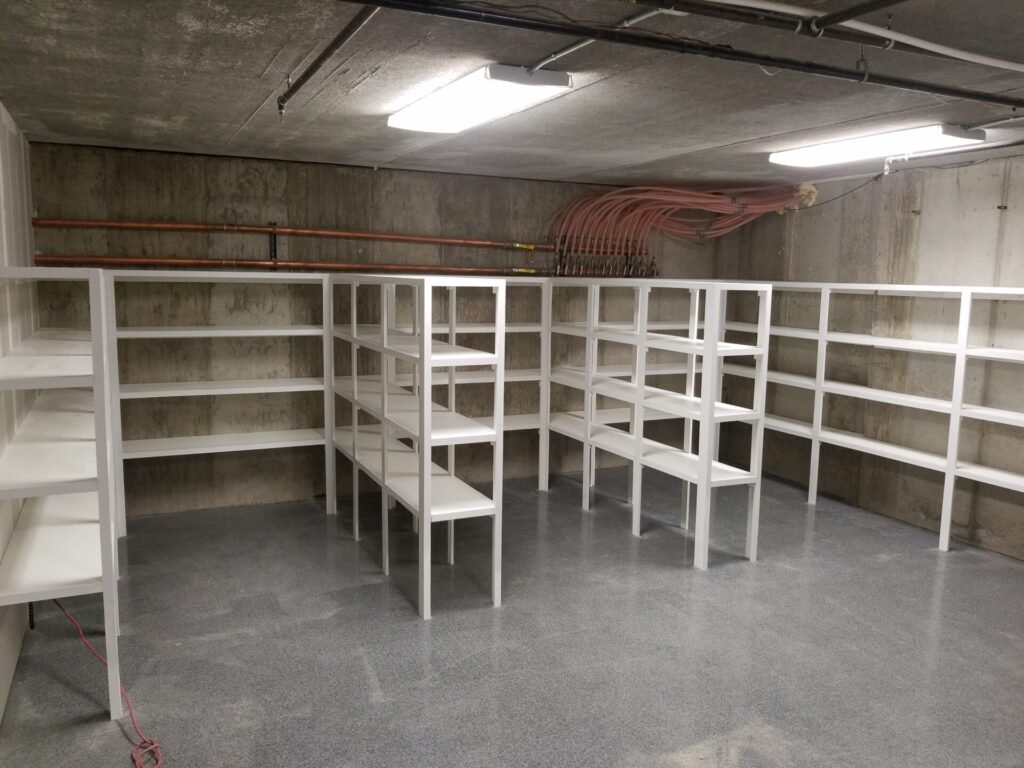 Our utility shelving is strong, attractive, yet affordable. It is a built-in style of custom shelving where it is attached to the wall and will not tip over.
Expand and organize your space with wall-mounted storage solutions from Slatwall. With superior materials and construction, our products are built to last. Plus you won't find a system that's easier to install.
Your Custom Home Storage Solution Experts
With a rich legacy that extends over two decades in Utah County, our team has set itself as a pioneer in the field of designing, building, and delivering innovative storage solutions. We are driven by the conviction that homes should not only be well-organized but also inspire their inhabitants while reflecting their unique personalities.
Our extensive experience has given us profound insights into how crucial organization is to everyday life. A clean environment goes beyond mere physical neatness; it affects mental clarity, productivity and overall wellness. Acknowledging this deep link, we have dedicated ourselves to transforming every living space we work on into epitomes of efficiency, utility and visual allure.
Our proficiency isn't confined solely to crafting storage areas; it's about integrating them effortlessly into your lifestyle. Whether it's an individually styled cabinet or a once-messy closet turned aesthetic wonder – our goal remains steadfast: improving your quality of life through superior organizational design skills. Every nook and cranny we design marries your vision with our expertise.

Our Comprehensive Home Storage Solutions In Utah County
Revamp your living area with our wide range of services designed to enhance storage, boost efficiency and add a dash of sophistication to your environment. At Create Home Storage, we hold the conviction that an organized home is synonymous with tranquility and functionality. A space devoid of clutter not only ensures every object has its designated spot but also instills a sense of peace and orderliness which can lead to increased productivity and wellness.
Our offerings go beyond simply providing storage solutions; they are about transforming your residential setting in ways that align with your individual taste as well as daily life dynamics. We understand each abode is distinct, hence our tailored solutions seamlessly integrate into your interior design while simultaneously adding practicality and aesthetic charm.
Step into a universe where every nook in your house reflects careful planning coupled with strategic stowage. With Create Home Storage, you're doing more than just tidying up – you're reimagining how you live altogether. Let us accompany you on this transformative expedition, witnessing firsthand how effective organization can significantly uplift the spirit of any dwelling place.
Garage Storage, Cabinets, Closet Organizers, Epoxy Floors, Office, Custom Storage and more. 
Say goodbye to the chaos and confusion that once ruled your living spaces, as you usher in a new era of advanced organization. Imagine closets arranged meticulously, garages showcasing vastness, and personalized storage alternatives not only addressing your unique requirements but also enhancing your home's visual charm. By harnessing the potential of overhead shelving units, we utilize areas previously disregarded ensuring every corner in your house is effectively used. Coupled with our cabinets designed considering your tastes, our techniques provide an ideal combination of practicality and elegance for your residential area. Welcome this change and delight in a residence where cleanliness coexists with sophistication – from ceiling shelves optimizing unused space to custom-made cabinets tailored exclusively for you.